Casino – CalvinAyre.com
Universal inks casino tech sales joint venture with Chinese firm
Universal Entertainment Corp. has signed a deal with a Chinese firm as the Japanese-listed gaming conglomerate aims to expand its casino-related business.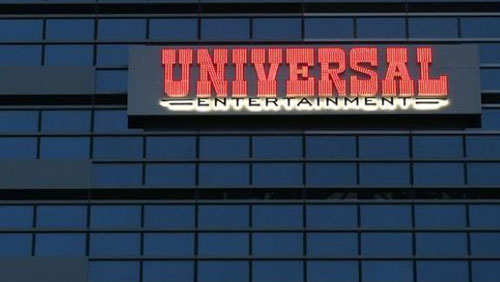 In a regulatory filing on Monday, Universal announced it has entered into a "Basic Agreement" with Hong Kong-based finance conglomerate China Guangcai International Investment Group Co., Ltd. (Guangcai) to establish a fifty-fifty joint corporation in the former British colony.
The joint venture, which will be called Hong Kong Guangcai Universal Entertainment Limited, will focus on the exclusive sales and maintenance business for casino-related devices and systems that Universal developed and manufacture. The partnership will not extend to the Philippines.
Based on the little information that Universal provided to its shareholders, Guangcai is involved in the fields of finance, resource development, mineral development, and trade. The company is represented by businessman Ren Jie.
The Chinese firm's business ventures outside mainland China include an electric power project in Russia, mining resource development in Laos, and infrastructure construction in Sri Lanka, among others.
For now, Universal has yet to decide if the joint venture will become a consolidated subsidiary of the company.
It is also unclear when the two firms plan to establish the new venture. Universal estimated that it will happen within six months following the execution of the Basic Agreement.
Universal also assured shareholders that the impact of the joint venture on the company's business performance for the fiscal year will be negligible.
"Since the foundation, the Guangcai Group has developed as a state-owned finance enterprise group with support from the Chinese central government, and has been engaged in national level projects globally," Universal said in a filing. "We believe that the cooperative relationship with the internationally proven group will contribute to expanding our casino related business."
The post Universal inks casino tech sales joint venture with Chinese firm appeared first on CalvinAyre.com.